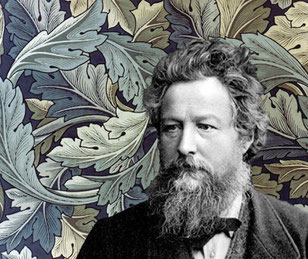 As an artist who truly celebrates nature in all its beauty, the studio of William Morris with his group of artists and designers have always been a big inspiration to me.  William Morris said, 'Wherever nature works there will be beauty'  we all know this is so true!  As an artist I feel blessed that the natural world which inspires me so much, it is constantly changing so gives me an endless supply of source material and visual references. Now that Spring is in full swing I have design ideas pouring out of me onto new textile designs, which sometimes keep me working long into the night. 
April is Children and Nature Awareness Month which is a theme of great importance and significance to me.  Having touched over 50,000 children with my empowering children's batik workshops across the country, I have been honoured to see how much children have loved learning about the power of nature in art and have then hopefully helped them discover their own creative identities through these Batik art workshops.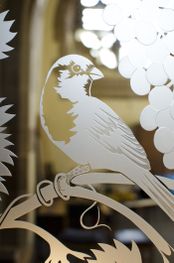 I am constantly observing nature and recording its every exquisite detail and no doubt much of the inspiration for this part of my life came from my childhood. My mother's passion for horticulture and my dear late father's passion as an amateur wildlife photographer, a combination that fused to create my love of nature and art. Growing up with six siblings and a huge garden for our playground I guess it was inevitable that I would be captivated by the beauty of wildlife, birds, butterflies, wild flowers, insects and the need to share my vision through art.
Children are always fascinated by nature, from the robin with a worm in its beak, the sound of a woodpecker calling a mate to the ecology and importance of a bumble bee feeding and pollinating our fruit orchards, or the marbled white butterflies on the meadow flowers and the beauty of the English garden. They become absorbed in how they can translate their visions of nature into their art to share with others, whether this is through the beauty of Batik or indeed the simplicity of paints and crayons at home. The desire to learn about nature and teach others about its absolute importance and value in our lives is so important and creating these giant Batik's in schools enabled the children to truly create something both beautiful and useful – I think William Morris would have approved!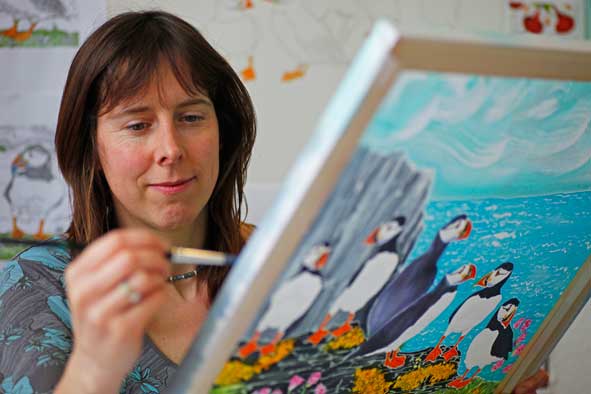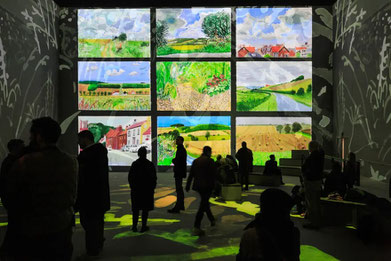 So in this month of raising awareness for nature and its impact on children I would recommend allowing your children, grandchildren, nephews and nieces of all ages to enjoy the freedom of nature and art and if lucky enough to visit an exhibition I might suggest a wonderful exhibition that children will love and soak up even more artistic influences such as Hockney's 'Bigger & Closer (not smaller & further away) exhibition at King's Cross 'Lightroom' on now,  and as Hockney said ' I hope it gives young people some ideas!' .