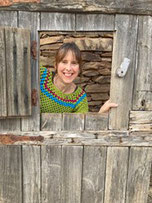 As the weather improves we can all start thinking about those glorious summer holidays, whether home or abroad and I think trying to focus on my love of art with a holiday seems like the perfect combination. With this in mind I have worked hard to create the perfect holiday artescape in the paradise of Portugal and having just returned from the first event of the year in May, it was such fun and I hope everyone who came had a great experience too ! 
A holiday is a time to switch off but also can be an opportunity to explore new hobbies, meet new friends and learn new skills. On this workshop I help guests learn techniques such as Cyanotype and painted paper collage with nature and bird watching thrown in! 
We all know how important a holiday can be. As well as both relaxing and stimulating this is  a time when we can happily combine so many of our hobbies and as art lovers a moment we hope, where new ideas or styles can be developed through this fresh inspiration.  
The mental health organisation is continually promoting how arts and creativity programmes can be such a fun and unique way to relax whilst being expressive and enjoying the beauty of art and nature and there is no doubt this is true. A change of scene suddenly opens us up to new visual arts – the birds, nature, flowers, colour, light, smells, all these evoke new feelings and it is so rewarding to see how these moments can manifest themselves in art.
So many artists have naturally been completely influenced  by their surrounding landscapes and cultures from Constable's Suffolk landscapes of Hay Wain's and Mills  to Gauguin's Tahitian inspired visions, recreated with the colours of passion and heat that truly make us feel Gauguin's emotions at the time of these artworks. 'May the day come …. when I can flee to the woods on a south sea island and live there in ecstasy, for peace and for art' Paul Gauguin, 1890. In Gauguin's work of this time we can see how the post-impressionist drew inspiration from so many areas and worked with a variety of mediums and techniques during this time. His evocative colours emphasised with the  defined lines and print making shows how Gauguin completely absorbed his surrounding paradise to translate this into dreamlike images for the viewers.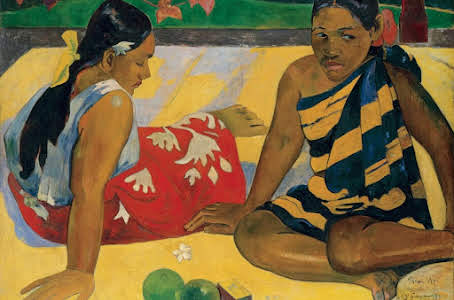 So if a holiday can inspire us to produce new and exciting, fresh or even unique new art works then that is an exciting proposition with nothing to lose!
Embrace your holiday, your art and use these ingredients to create the most magical results.
Places now  available for September Cyanotype, Art & Birdwatching Holiday 30th – October 6th 2023