Having studied glass at university I have taken on some wonderful commissions for glass sandblasting in architecture. This is a technique I have explored and very much enjoyed incorporating into my portfolio of works,  loving the alternative artistic flair it has allowed me to achieve. Using the added dimensions of light, I have been able to create a series of panels for doors, windows, partitions and fanlights in varying architectural locations, using different depths of sandblasted glass. Although this technique is sometimes known as abrasive sandblasting there is nothing abrasive about the results it can achieve. Much of the work I have been commissioned to create, has shared similar influences to my batik work, so naturally the decorative, sinuous curves of plants, flowers and birds has played a role of artistic freedom in these designs, for me.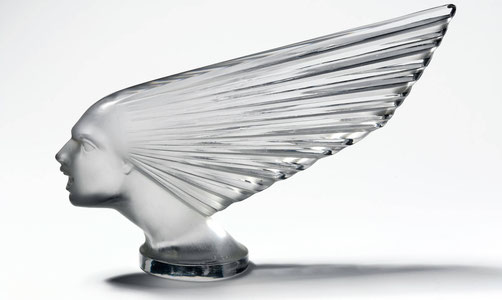 Working with glass is always rather a privilege and when we see the work of artists like Rene Lalique (1860-1945) most of us are in awe of his intricate skills . Although renowned as both a jeweller and designer, maybe not someone we necessarily always associate with sandblasting, nevertheless he was a glass maker and I think most people probably associate him with his glass works and the stunning perfume bottles he created. His attention to detail established him as one of the most significant Art Nouveau artists at the turn of the century and he was certainly one of the leading artists using glass in architecture and I am a big fan!
The sand blasting process involves cleaning and masking the glass and then hand cutting the vinyl with my designs onto the glass. The longer the blasting the deeper the etching can be achieved which provides a wonderful sharp three dimensional effect to my work. Somehow I feel this brings nature alive in an even more realistic manner as the works become so interactive with their environment, takin on new appearances, tones and shapes depending on the  light and dark wherever they are situated.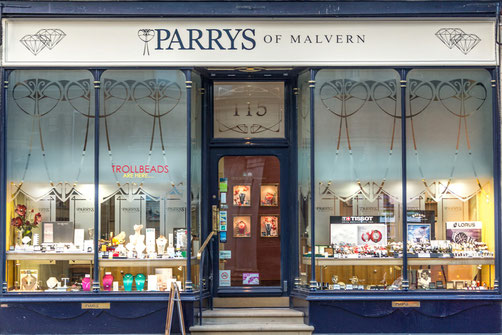 One of my larger commissions was for a Jewellers front window, called Parry's. I took on the commission of transforming this traditional shop with a stylish Art Nouveau themed window, which I was inspired to replicate no doubt through my love of nature and flowing shapes and patterns. The method of glass etching enabled me to create a frontispiece that is almost stage like, as if the curtains are just lifting to reveal all the treasures of the stage and of course customers need to come in to see more!  Sales went up by 50% after the transformation, so obviously customers loved it as much as we did! 
I also had the opportunity to design eight huge panels for St. Mary & The Holy Trinity Church in Dodford, which was a huge honour. These floor to ceiling glass partitions highlight the beauty and power of light , enhancing the birds on the branches of the etched glass. Etching onto glass means you do consider what will appear behind your work, more so than painting works on canvas – you are creating a work of art that interacts with light, is 3D and interacts with people and almost takes on a life of its own after you leave it, which is a wonderful feeling. 
So never be afraid to explore new artistic techniques, there may be something out there that will inspire you as much as sandblasting has for me.